We've received some of the most highly-regarded awards in the home remodelling and construction industry. See what our clients and industry partners have to say.
Paul, Matt, Claire and Natalie were absolutely all amazing people. Just exceptional professionals. 100% on communication, problem resolution, the design and project management team.
Krista & Steven
We were extremely satisfied with the way the whole team supported us throughout the build. We felt that Men At Work met our expectations quite well. Our design team was amazing and worked so well with us throughout the project. They were always available for a quick consultation even for the smallest details.
Ian & Kris
When you hire a company like Men At Work, you have very high expectations. They are at the upper echelon of Design and Build companies in the GTA and when you return home, ones expectations are very high. Some management on this front could improve to ensure that the client clearly understands what they are walking into.
Noelle & Adrian
Long after our project has been completed, we are so happy with the renovation of our apartment. The Men at Work team is the best!
Christian & Julie
The process was very organized from the beginning to the end. They were professional and courteous at every step of the journey. They honoured the timeline that was set out from the start. They were always communicative and there were established channels in which to voice questions or concerns. A very good system supported with the on-line details that were helpful.
Rob & Anne
I am most satisfied that everything worked out great. Communication was effective, and the entire team was organized and professional.
Vlad & Livia
First and foremost, Matt's a great PM. He was incredibly responsive, accommodating, respectful and a real pleasure to interact with! The carpenter (Sam) and the foundation guy (Octavio) were outstanding; you were able to see they really took a lot of pride in their work and were happy to explain what was going on. I think MAW's strength is certainly in quality construction. I was very happy and confident during the construction process, and felt they had more than ample expertise for construction.
Nicholas & Barbara
We were impressed by the level of detail in the initial budget... The end result is a fantastic house which our family will enjoy for years.
Yuri & Jamie
I hired and worked with MAW since 2015 and am pleased with the design and quality of the works the team delivered. This is a group of professionals that take great pride in what they do. Highly recommend.
Tungaa
Paul is the man. We love our home, loved interacting with him and his team for the project, and would recommend him to any friend without the slightest bit of hesitation.
Tony & Karin
The entire team was great. Claire, Natalie and Matt. However Matt was really amazing. Truly exceptional.
Steven & Krista
Men At Work are everything you want in a contractor: personable, great design sense and perceptive problem solvers... quite simply excellent to work with.
Taliaferro & Simon
Full points for the design team and project manager. We trust Men At Work and will certainly recommend them.
Paul Rebelo & Jo-Anne
I wish to express my gratitude following the completion of my basement renovation. The quality of the workmanship is great and the results look outstanding!
Philip
Paul and his company have technical and construction expertise, and, as importantly, integrity. Integrity for the process and due diligence
Rebecca & Richard
Very satisfied with the work, the process and the follow-through of the team in regards to our project. Having such a fantastic project manager made the world of difference as far as we were concerned. He is the face of Men at Work in our minds and in our project being so successful.
Rob & Anne
Kevin is a great project manager. Very responsive and helpful in working through issues that arise.
Samantha & Ian
Thank you for the excellent renovation your company recently completed on our basement. My husband and I are very pleased with the project from start to finish.
Sara
Timely communication throughout the process was so integral to the project running smoothly. He was and is always accessible...
Sean & Nicole
From start to finish we were thoroughly impressed not only with the planning and construction, but the follow up. We've been back in our home since July and if any small issues pop up (like a faulty led strip), the Men At Work crew respond immediately and correct the problem with no additional cost or hassle. We would absolutely use Men At Work again, perhaps in our next home.
Shauna
Not only are we pleased with the finished product, but also with the professional way you and your workmen carried out the renovation.
Paul & Patsy
Although the project took longer then expected, our project manger and designer were fantastic to work with. I was very satisfied with the communication with our project manger and designer - very friendly and helpful.
Paul & Jo-Anne
The design exceeded my expectations.
Neil & Jennifer
The whole Men At Work crew is a coterie of skilled, knowledgeable and genuinely nice people that you can trust to deliver a top quality job, and be kind to your dog.
Nadine Chan
The design team is really the Dream Team bringing our desire for a classic and elegant home into reality. All the staff at MAW were a pleasure to work with. I wouldn't hesitate to recommend MAW and we will most certainly be returning clients.
Marta & Rob
The designer exceeded our expectations.
Natalie & Eloi
They also come up with really good solutions on the fly to complex problems that I (and most contractors) would probably never think of.
Lee
The quality of the work and design were excellent. We are thrilled with the final results!
Lee & Colin
100% for effective communication!
Lesley & Liz
Paul's staff were all top notch - as were all of his subcontractors. They were exceptionally friendly and considerate to the neighbours
Lingli & Danny
With Paul and Men At Work, we felt like collaborators on an exciting group project, and remain thrilled with the results.
Lisa & Justin
Paul's quotes are thorough... his project plan is detailed and realistic... he also provides budget updates... we know he's going to do the right thing...
Malcolm & Barbara
For your tireless hard work, your knowledge, plus attention to detail...Thank you, thank you, thank you!
Mark & Kat
We were immediately impressed by Paul's attention to customer service and his responsiveness to our concerns, as well as his congenial personality;
Kristi & Jim
Even after our project was completed, Men At Work have maintained their relationship with us, standing behind their work and freely offering any needed tweaks and upkeep.
Kate & Randy
Thanks everyone for all your work on our renovation. The place looks fantastic!
Joe & Michelle
Strong design and project management!
Julian & Christine
The nicest bunch of people you want hanging around for almost a year. Honest and genuine. They really care about what they do, and do it well. You'd want them as your friends and neighbours.
Jill & Kevin
Would recommend MAW. Top marks for design team, trust and value!
Erin & Ben
From extended on site meetings, to detailed emails that explained everything we could ever need to know... to personally delivering space heaters in the middle of night...
Jennifer & Darren
For the scope of work covered in our fixed priced part of the contract, the work was executed on time, on budget, hassle free, by excellent craftsmen, which is exactly the experience we expected and we were very happy with the result.
Jacob & Joel
Overall construction was great! High quality of materials and workmanship.
Isabelle
The Men At Work project management system was innovative, extremely helpful in keeping us on schedule and demonstrative of the quality of the service provided.
Fiona & Jamie
There were a number of challenges along the way, from frozen pipes to design changes to finishing issues, but Kevin and Kate were always quick to tackle the problem, give us options and implement quickly. [Our Project Manager] Kevin was an incredible communicator and he generally made us feel confident about the project throughout the job. Kevin was also personable, professional and we trusted him.
Erin & Jonathan
One thing that impressed both of us is how the team has remained committed to very high levels of customer service despite the complexities with running a larger business.
Gino & Heidi
Paul and his experienced team were able to come up with creative ways to solve every problem that came up during the building process.
Dave & Marilyn
100% to the design and project management teams. Very likely to recommend.
David & Leah
I can't say enough about Paul G. and Men At Work. He was always forthright about cost and timing, he involved both my wife and I equally.... Can't recommend them enough and would use them again in a heartbeat.
Derek & Deb
Men At Work doesn't just provide exceptional service to its clients, it's also highly respected and a true pillar of strength within the community.
Donald
Paul demonstrated that night what makes him unique among his peers: he listens, he understands, and he wants his clients to be happy.
Emi & Conrad
Strongly trust MAW and their construction quality.
Barbara & Lawrence
They are the experts, and their knowledge dramatically improves and streamlines the whole renovation/construction process.
Boris & Anna
Most importantly, Men At Work would stop at nothing to ensure that we were satisfied with the final result.
Craig & Megan
Our team was excellent! We really appreciated working with our designers and project manager.
Cyndi & Ramesh
Their knowledge of building codes, products, and practices is extraordinary... also very flexible to our needs, providing guidance as necessary to help us make the right decisions, with budget in mind.
Dave & Cheryl
We have used Men At Work for 2 renovations on our house. They did a great job both times and are very professional with great customer service. Even a couple of years after the work was completed, we had some issues arise and they were on top of things promptly.
Audrey & Dan
I am most satisfied with the design because it fits out taste and lifestyle. They were also professional and organized.
Alexandra & Benedict
It has been a pleasure to work with such a great team and we wanted to let you know how much we have appreciated all of your hard work... We haven't been shy about sharing these feelings with others.
Andrea & Rob
Top marks for trust and value. Will definitely recommend.
Alia & Hassan
We are happy with the team and the quality of work so far!
Ali & Selina
Top marks to the Project Manager - Joe is spectacular.
Mike & Anne
Working with the design team was excellent!
Dan & Cara
The entire Men at Work team was great. A big thank you to John Tsafaroff for his patience and attention to detail.
Sharon & Keira
10/10 for the design team and construction quality!
Chris & Erin
We contracted MENATWORK for our design & build project involving a full gut and 3rd-floor addition to our 100-year-old house. We are thrilled with the finished project and have been extremely satisfied with the whole team's professionalism, responsiveness, and competence - particularly from our project manager, site manager, designer, and architect. They were highly communicative and collaborative throughout the process and we are really thrilled with the final product.
Carly S & Matt M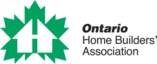 Best Overall Space Renovation

Design Award - Large Kitchen - 2nd place

Best Kitchen Renovation under $100,000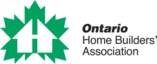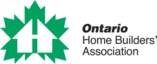 Home Renovation / Addition over $500,000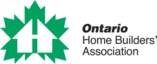 Best Kitchen Renovation under $100,000

Best Exterior Home Renovation


Design Award - Large Bath - 3rd place

Rountables MVP - Impact Award Nominee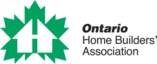 Most Outstanding Kitchen Renovation

Best Renovation $300,000 to $500,000


Best Renovation $75,000 to $150,000

Design Award - Medium Kitchen - 2nd place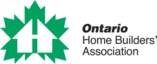 Most Outstanding Home Renovation over $500,000

Best Renovation over $500,000

Outstanding Renovator and Custom Homebuilder - Silver

Design Award - Large Bath - 1st place

Design Award - Best Contemporary Kitchen

Design Award - Medium Kitchen - 3rd place

Whole House $300,000 to $700,000 Bronze Award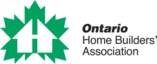 Most Outstanding Home Renovation over $500,000

Room Addition More than $250,000 - Silver Award

Best Renovation over $500,000

Best Renovation $300,000 to $500,000