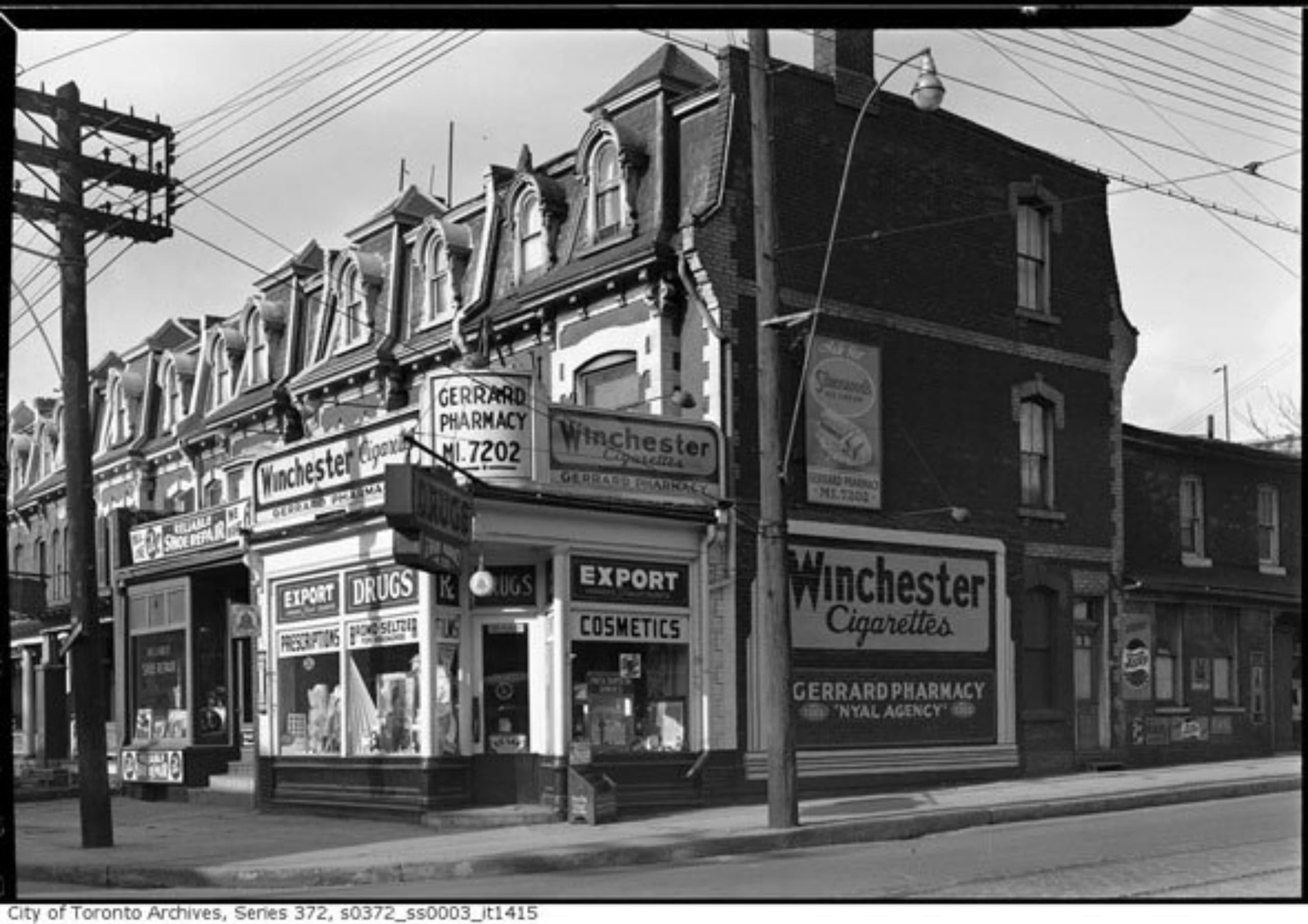 Cabbagetown was first established in the 1840s, just outside of the newly created city of Toronto, as a northeast "suburb".  Parliament is a road that the first Upper Canada Lieutenant Governor, John Graves Simcoe, cut through the woods to reach his summer camp that was at the north end of what is now Cabbagetown.  Winchester and Parliment are the original thoroughfares.  At the east end of Winchester, down in the valley, was Playter's Bridge over the Don River, linking the developing areas east of the Don (now Riverdale) and the growing city of Toronto.
Cabbagetown developed along these two axes.  One of Toronto's oldest (and still operating) cemeteries, the Necropolis, opened on Winchester Street in 1850.  A few other important industries (e.g. the Lamb's Glue and Blacking Factory and the Toronto General Hospital) opened in the area, providing important sources of employment.  Around this time, Cabbagetown developed as a residential area.
Cabbagetown was an epithet used by Toronto's British residents who were offended by the use of front gardens to grow cabbages and other vegetables by the hundreds of Irish families. A mix of prosperous streets, middle class houses and workers enclaves, the area slid into decline well before the Depression. "Cabbagetown" was synonymous for "slum" until the 1970s and 80s when the large stock of decayed but largely untouched Victorian housing was discovered, and gradually restored as a coherent neighbourhood. Now a village of neighbours within the city, Cabbagetown is a physically beautiful, culturally active mixed-income community. A walk through the district yields surprise streets up unlikely alleys, converted workshops and tiny workers cottages sharing streets with grand homes. Much of the area has been designated a Heritage Conservation District with the benefits and responsibilities that carries.