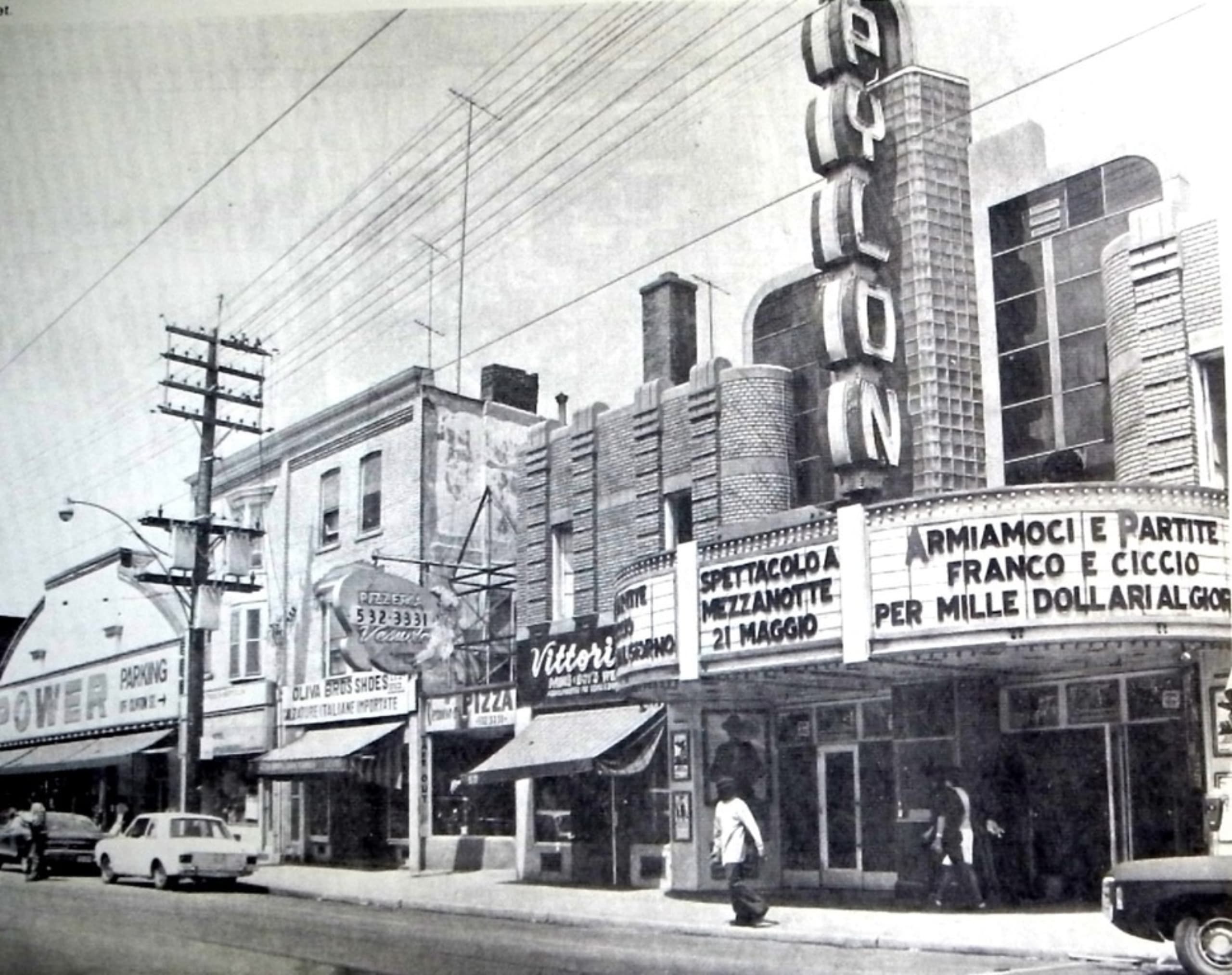 Little Italy & Kensington Market
Little Italy during the early twentieth century this neighbourhood was first settled by the large numbers of Italian immigrants that found work in construction and on the railways buying affordable Edwardian homes that line the side streets.
By the 1960s many Italians moved west of Bathhurst and north of St. Clair Avenue, despite the concentration of Italian Trattorias and businesses, the neighbourhood is now home to a sizeable Portuguese, Latin American, and Vietnamese community.
Little Italy is now bustling with the arrival of trendy cafes and martini bars fronted in true main street style development of two and three-storey buildings, with commercial on the ground floor and residential or storage on the upper floors. The great local music scene, independent cinema, and summer festivals have attracted many young families.
Kensington Market is one of the oldest neighbourhoods and one of the city's most well-known. George Taylor Denison, after serving in the British militia during the War of 1812, purchased an area of land in 1815 from Queen Street West to Bloor Street, roughly between where Augusta and Lippincott Streets now run.
Denison estate was subdivided in the 1850s. During the 1880s, houses were built on small plots for Irish and Scottish immigrant labourers coming to Toronto; much of the housing is in the style of Victorian architecture row houses, which are moderate in size and exemplify true Victorian architecture.
During the early twentieth century, Kensington became populated by eastern European Jewish immigrants and some Italians, who occupied "The Ward", an overcrowded immigrant-reception area between Yonge Street and University Avenue. It became a cluster of densely packed houses and was one of the poorer areas of the city. It became known as "the Jewish Market". Jewish merchants operated small shops as tailors, furriers and bakers. After the Second World War, most of the Jewish population moved north to more prosperous neighbourhoods uptown or in the suburbs.
During the 1950s, a large number of immigrants from the Azores, fleeing political conflict with the regime of António de Oliveira Salazar, moved into the area and further west along Dundas Street. The arrival of new waves of immigrants from the Caribbean and East Asia changed the community, making it even more diverse as the century wore on. The Vietnam War brought a number of American political refugees to the neighbourhood, and particularly to nearby Baldwin Village, adding a unique utopian flavour to local politics. As Chinatown is located just east of Kensington, the Chinese are now the largest ethnic group. During the 1980s and 1990s, identifiable groups of immigrants came from Central America, Somalia, Ethiopia, Sudan, Iran, Vietnam, Chile and other global trouble spots.
Today the neighbourhood is a noted tourist attraction, and a centre of Toronto's cultural life as artists and writers moved into the area.