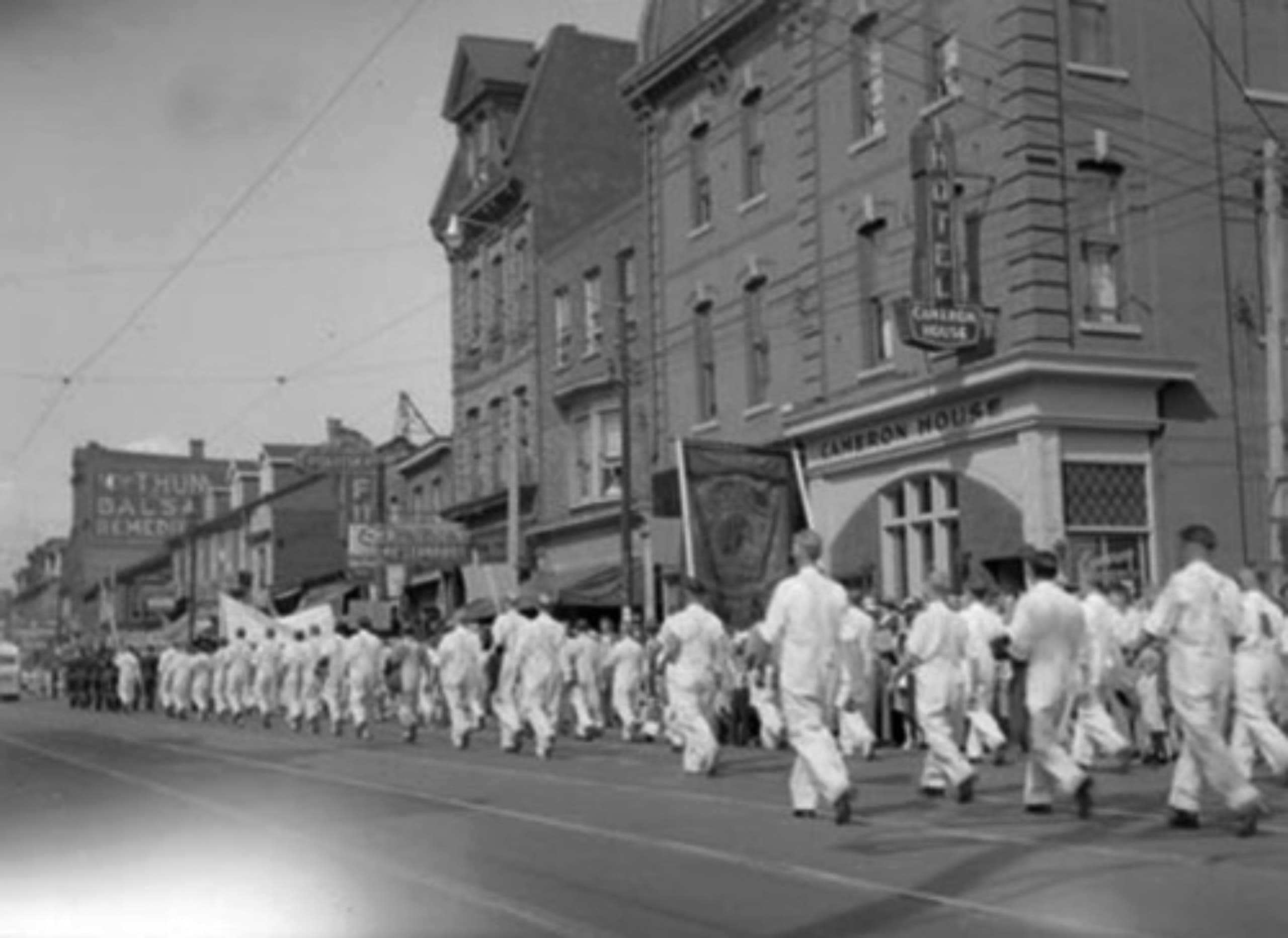 Queen Street was the cartographical baseline for the original east-west avenues of Toronto's grid pattern of major streets. The western end of Queen (sometimes simply referred to as "Queen West") is now best known as a centre for Canadian broadcasting, music, fashion, performance, and the visual arts. Over the past twenty-five years, Queen West has become an international arts centre, and a major tourist attraction in Toronto.
Queen Street has had many names. For its first sixty years, many sections were referred to as Lot Street. The first park lots laid out in the new city of York (which would be renamed Toronto in 1834) were given to loyal officials who were willing to give up the amenities of modern cities such as Kingston to take up residence in the forests north of Lot Street. These 40 hectares (99 acres) lots were placed along the south side of the first east–west road laid in York, Lot Street. In 1837 Lot Street was renamed in honour of Queen Victoria
"Queen West" is local vernacular which generally refers to the collection of neighbourhoods that have developed along and around the thoroughfare. Many of these were originally ethnically-based neighbourhoods. The earliest example from the mid-19th century was Claretown, an Irish immigrant enclave in the area of Queen Street West and Bathhurst. From the 1890s to the 1930s, Jewish immigrants coalesced in the neighbourhood known as "the Ward", for which Queen Street between Yonge and University served as the southern boundary. The intersection of Queen and Bay Streets also served as the southern end of a thriving Chinatown in the 1930s. From the 1920s to the 1950s, the area was also the heart of Toronto's Polish and Ukrainian communities. From the 1950s through the 1970s, many immigrants from Portugal settled in the area.