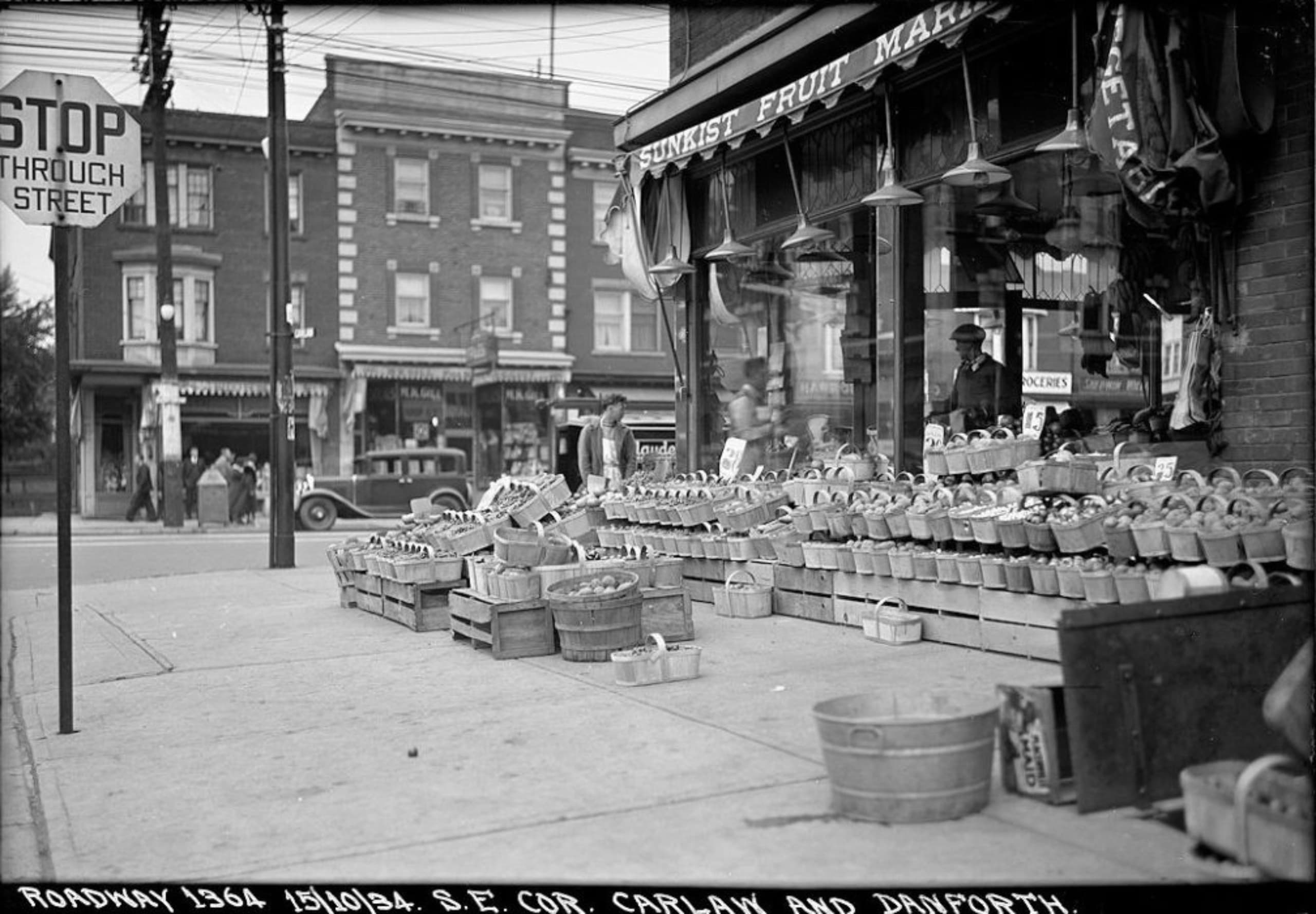 East York was originally part of York Township. Following the incorporation of the Township of North York in 1922, York Township was divided by Toronto, Leaside and North Toronto.
In the late 1940s, after World War II, East York became home to many returning veterans and their families. Many inexpensive homes were built, including the houses around Topham Park, by the government, to house the returning veterans and the baby boomers. The local government was both socially conscious and frugal, fitting the residents' self-image of East York as filled with supportive neighbours and non-government organizations.
For many years, the borough did not allow the serving of alcoholic beverages in any restaurants, etc. The result was a heavy concentration of alcohol-serving restaurants and bars on Danforth Avenue, a main street in the city of Toronto running east-west just south of East York. The prohibition of serving alcohol was eliminated in the 1970s.
Danforth Village was land originally held by the Church of England. Local street names like Glebemount, and Glebeholme, are reminders that this was once Church land.
The land south of the Danforth was not held by the Church. This land was originally owned by families engaged in either farming or in the brick making business.
Danforth Avenue, this neighbourhood's main thoroughfare, is named after Asa Danforth, an American contractor who built Kingston road in 1799 but ironically he had nothing to do with the building of Danforth Avenue.
After being annexed to the city of Toronto in 1908 Danforth Village began to be subdivided. The two most significant events in the growth of this neighbourhood were the completion of the Prince Edward Viaduct in 1918, and the opening of the Bloor – Danforth subway in 1966.