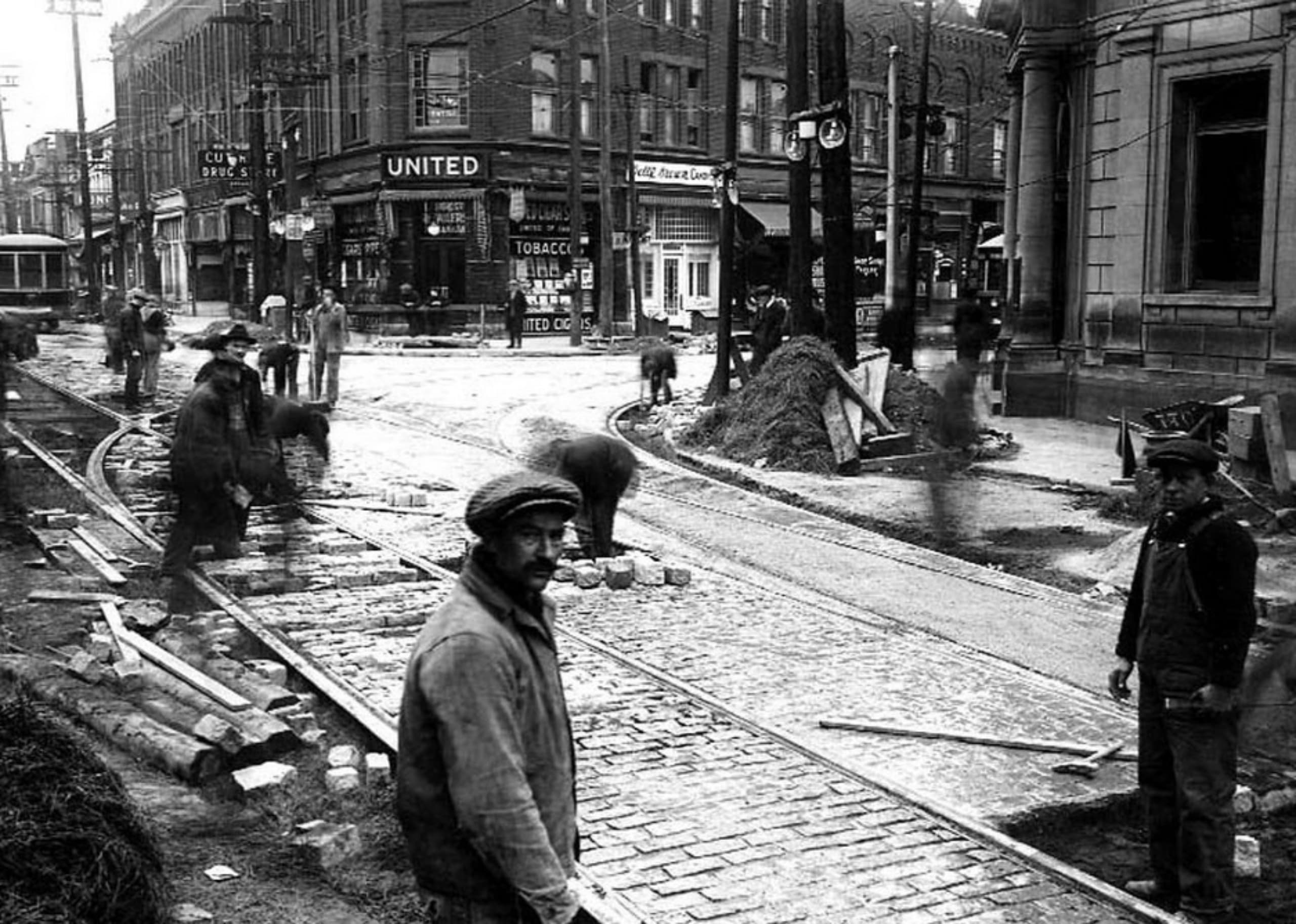 The area was primarily rural until the 1870s similarly as most Toronto neighbourhoods outside of the central downtown core.  It was a manufacturing community that rose quickly during the late nineteenth century. The streetscape was shaped by architect James Augustus Ellis (1856-1935) designing over fifty buildings in the neighbourhood.
The Village of West Toronto Junction was founded in 1884 at the intersection of Dundas and Keele Streets. In 1889, it merged with the nearby villages of Carlton and Davenport to the north-east to become the Town of West Toronto Junction. In 1892 it became the Town of Toronto Junction, then the City of West Toronto in 1908, before it was amalgamated one year later in 1909.
In recent years has undergone gentrification renewing the neighbourhood and attracting trendy shop, cafe, and restaurant owners. The Junction appeals to a wide demographic from young families to artists and urban professionals alike.