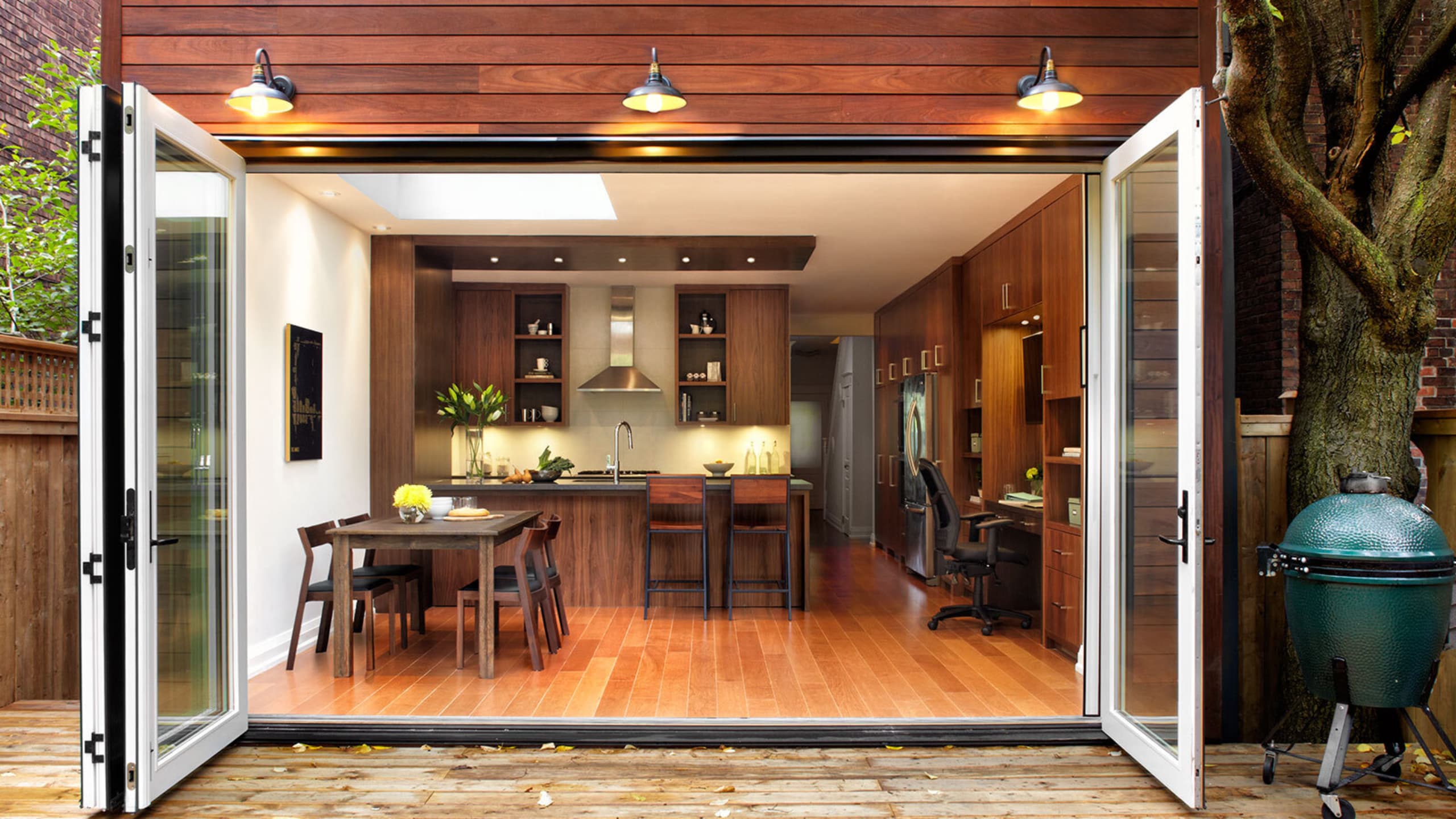 Most Outstanding Kitchen Renovation Award: BILD
RUNNER UP
Authored by Ontario HOMEBUILDERS AWARDS
SOLVING AN OLD PROBLEM
THE GOAL: Improve an awkward kitchen design/layout without disturbing a recently completed bathroom.
THE RENO: A poorly designed 1982 renovation had relocated the basement stairs and made the kitchen a dysfunctional maze with awkwardly placed columns and doors. With a small one-story addition, reconfiguring the stairwell and removing some columns, the new layout became highly efficient, providing over 20′ of built-in storage on one wall alone. The eat-in kitchen also contains a multi-function desk space with wall-mounted TV.
We have been in the industry for decades, check out all the accolades in our tool belt!