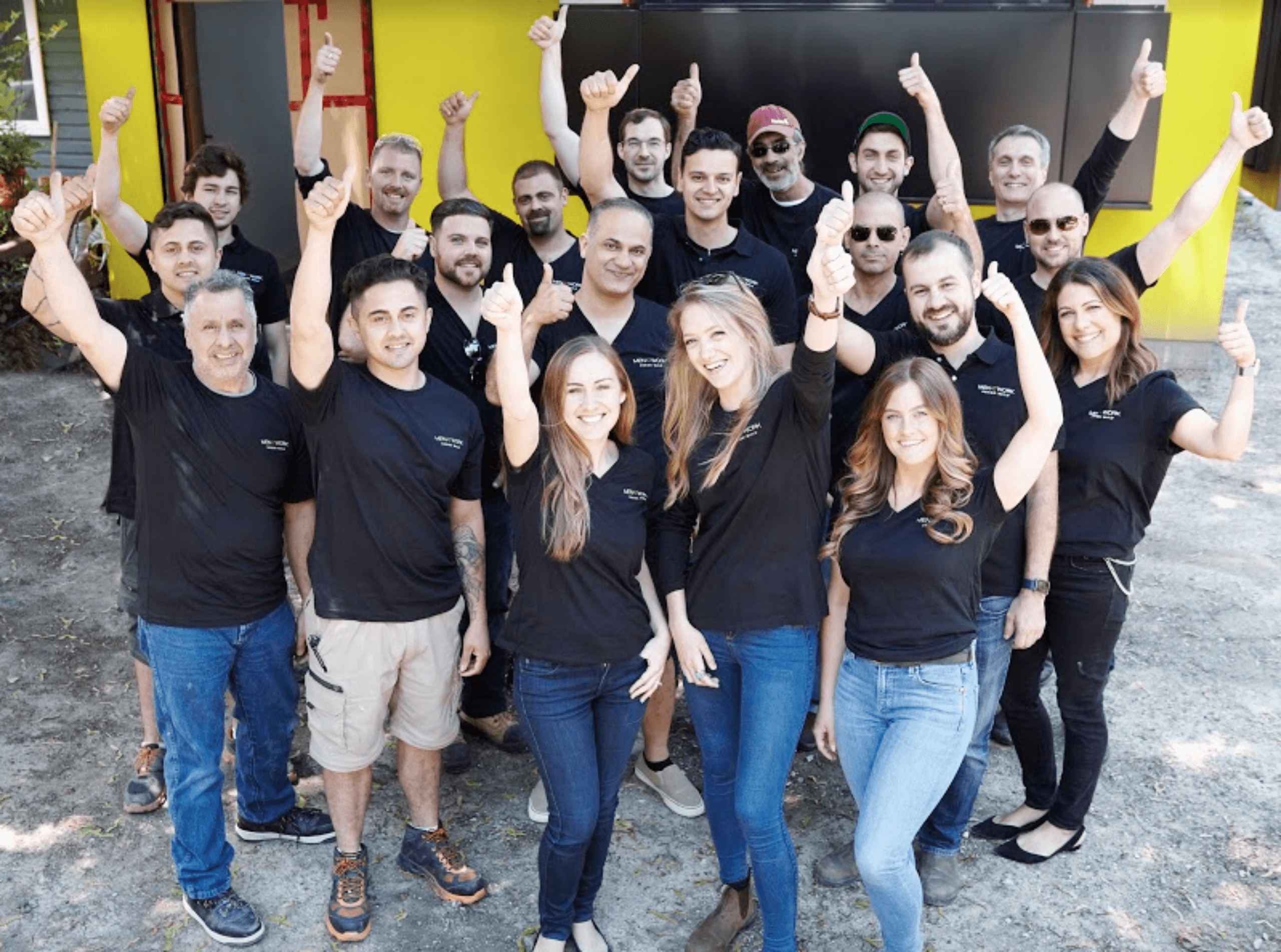 REMODELING Magazine 2017 Big50
TORONTO, ONTARIO – MEN AT WORK DESIGN BUILD has been selected by REMODELING magazine to join the REMODELING Big50. Each year since 1986, the REMODELING Big50 inducts 50 remodelling companies that have set exceptionally high standards for professionalism and integrity, through exemplary business practices, craftsmanship, and impact in their community or the industry at large. Big50 remodellers run successful, often growing, companies of various sizes that have taken the lead in raising industry standards.
"To give a sense of how unique this status is, consider there are roughly 92,000 remodelling firms in America with paid staff," notes Craig Webb, REMODELING's Editor-in-Chief. "Since 1986, we have selected only about 1,550 firms — that's 1.7% of all the remodelling businesses in the country." Men At Work Design Build is the only Canadian business to be recognized for the 2017 Big50 Class of Top Remodelers.
"We are hounored to receive this distinction," says Paul Gallop, President and Founder of MEN AT WORK DESIGN BUILD. "The award recognizes excellence and leadership, and we are privileged to be named among this select group of remodellers."
REMODELING editors, columnists, industry leaders, and companies themselves make the nominations each year. Following a lengthy evaluation and interview process, the editors select the 50 companies who exemplify the best of the industry that year, and who have something to offer other remodellers in proven practices.
The Big50 selection process has become increasingly rigorous in recent years, and the result, REMODELING editors believe, is one of the strongest classes to date. "Uniting the 2017 inductees are high standards and a determination to excel. They are taking the opportunity to build or adopt new efficiencies into their systems and processes — ensuring that they are poised to meet their sales, production, and customer-service goals and continue to thrive," according to REMODELING.
The Big50 awards will be presented at a dinner at the Remodelers Summit and Awards Gala on Wednesday, September 27, 2017 in Minneapolis. The 2017 Big50 winners will be featured in the September issue of REMODELING, a national trade publication read by more than 150,000 professional remodelling contractors, with longer profiles of the winners posted on the REMODELING website, remodelingmag.com.
Big50 Class of Top Remodelers
MEN AT WORK DESIGN BUILD
3250 Bloor St. W #600
Etobicoke, ON M8X 2X9
(416) 763-0763
menatwork.ca
About MEN AT WORK DESIGN BUILD
Men At Work Design Build is a residential contracting company that specializes in renewing and expanding older houses in core Toronto neighbourhoods. Passionate about home design and fine craftsmanship, the award-winning team provides integrated design build services to solve space issues in older homes. Having close to 30 years experience, Men At Work Design Build are experts in managing the challenges of renovating sensitive old buildings into beautiful, functional, comfortable living spaces.