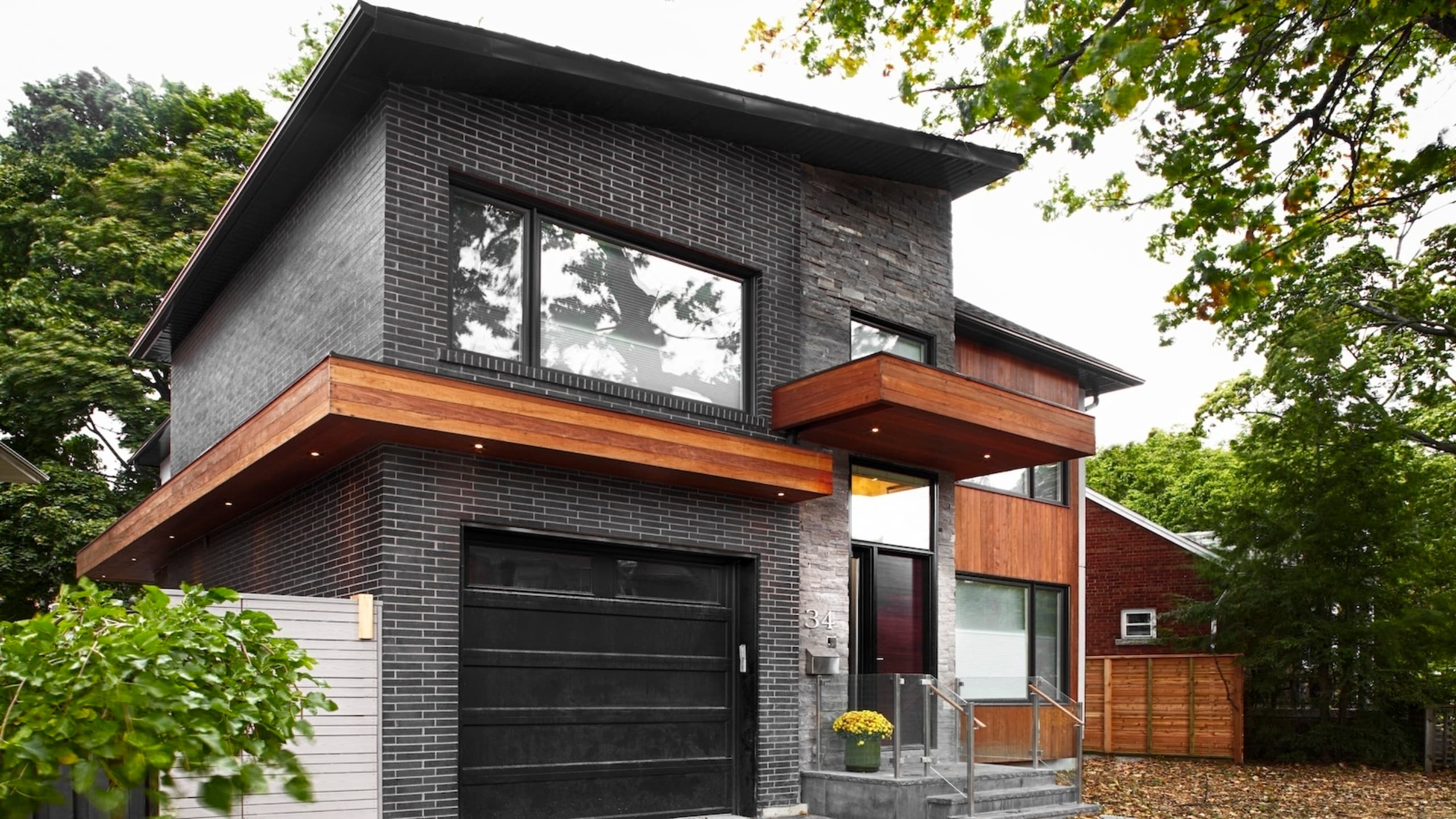 Whole Home Renovation Award: BILD 2015
SECRET PERCH ABOVE
Authored by Ontario Homebuilder Awards
THE GOAL: Add a modern aesthetic in creating a unique, contemporary home.
THE RENO: This $900,000 whole home renovation on a pie-shaped lot marked a total reconstruction.  A tasteful blending of dark brick, stucco and Ipe wood cladding with dramatic asymmetrical rooflines  provides stunning curb views. Inside, there are four generous bedrooms three bathrooms and a large glass wall added at the rear to maximize light and connection to the backyard. Seemingly only two stories when viewed from the street, a skylight-topped stairway rises from the second floor to a large, open-third study hidden inside the attic, with a rear walkout balcony.
There are very few qualified contractors that can handle the complexity of a whole house renovation, and on time and on budget. Our design build firm specializes in transforming Toronto homes contact us for more details.