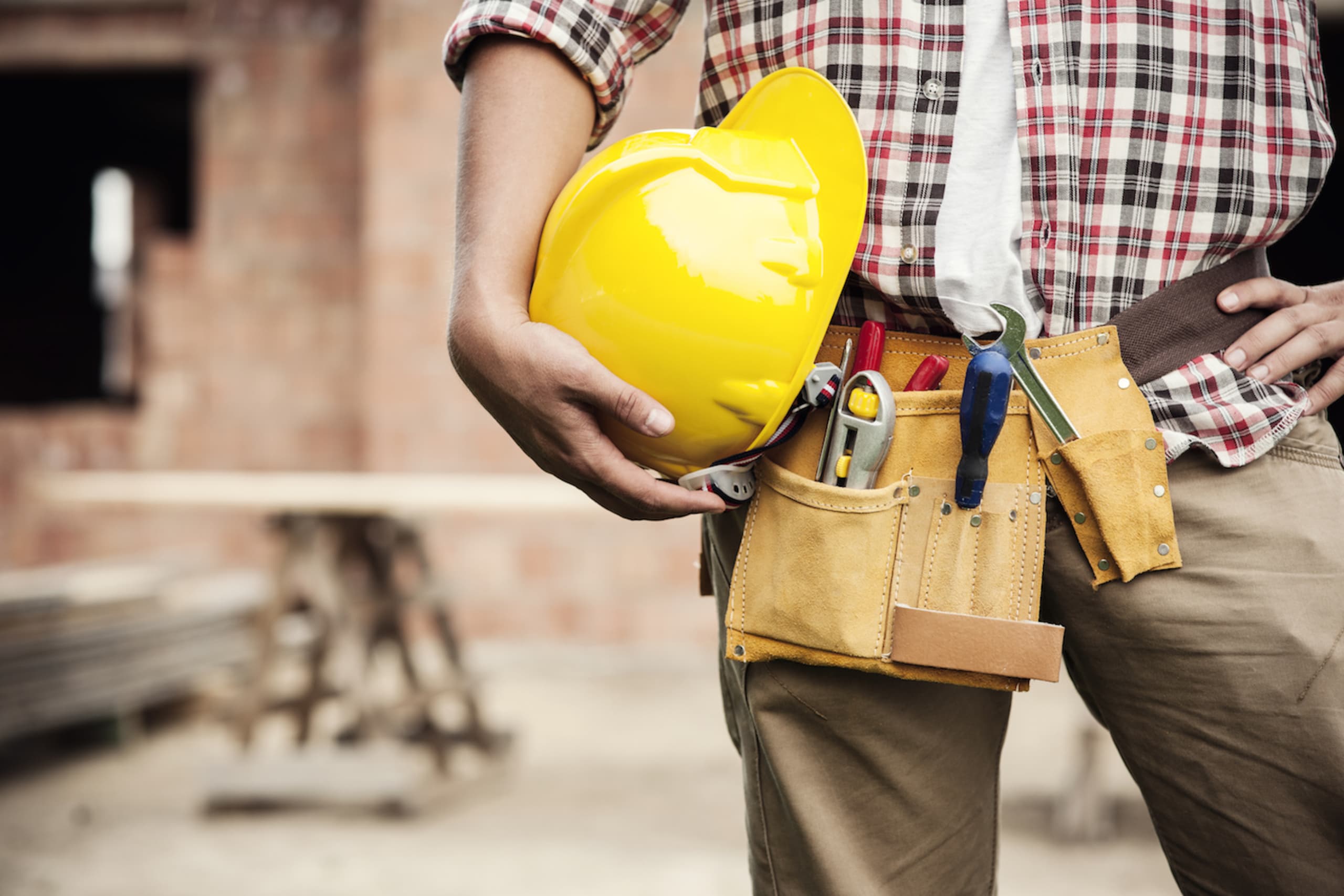 Five Things I Learned From My Renovations Contractor
Author Malcolm D. Burrows, GIFT PLANNING IN CANADA – The arts and science of charitable gift planning – June 2010 , Volume 15, Number 2
Life has a funny way of teaching us lessons when we least expect it. Over the past few months, my wife Barbara and I have been renovating our small 1920s house in Toronto. Frist, we replaced our kitchen, and now we're adding a two-story addition in the front. While we've made many changes over the 19 years we have owned the house, these are the most ambitious.
Renovations are justifiably known as a time of upheaval and enormous family stress. Your home and refuge are being torn apart, dust flies  (everywhere) and there are countless little issues to trip you up ('you found knob-and-tube wiring?"). Much like the gift planning process, what keeps everyone going is a sketched-out vision for the future. Sometimes it feels like a dream that recedes with each step you take. In both journeys, it is helpful to have a guide who is knowledgeable, reassuring, and who communicates well.
To generalize without prejudice contractors are not known for being good communicators. Indeed, many are knowledgeable about their trade, but the trade does not include niceties like keeping the clients informed or project management skills. Even without watching 'home renovation porn' on television – Mike Holmes being the ultimate expression – I have developed a healthy express suspicion of contractors. We have had our fair share of infuriating home renovation professionals who are smarmy at the front end and incompetent at the finish. We have experienced poor budgeting, leaky plumbing, and lengthy, unannounced vanishing acts. And our tales pale in comparison to the stuff I have heard from friends and acquaintances. So our experience with Paul Gallop, owner of Men At Work, took us quite by surprise.
Paul has been in the general contracting business for 20 years, focused primarily in the west end of Toronto. He is the complete opposite of the cliché contractor. His most noteworthy attribute is his business communications skills, which are exceptional. Here are five things I've learned from Paul about business communications. All are applicable to my day job as a charitable gift planner.

Be both responsive and proactive – Paul's preferred method of communications is email Being on the road constantly, he carries an iPhone, which he checks frequently. We always get quick responses – often within minutes – to our inquiries and comments. He also responds at any time of the day or night, or day of the week, which is understandable as a business owner. He is also proactive in his communication. He tells us what's happening, and when. We always know what we need to do and what to expect. This constant flow of information greatly reduces our anxiety level that is the result of your home being wrecked (and rebuilt). What is rare in a user of a hand-held device, Paul's responses are thoughtful, thorough, and articulate. Paul writes well. And he knows when a longer response is needed. He outlines options clearly and makes sure we know what we are supposed to decide upon. He manages to be both efficient and personable in his notes, which has subtle effect of creating a tremendous bank of goodwill that smoothes over the rough patches.

Know when to go "live" – Paul's primary form of communication is email, but he is not one of those office denizens who hides behind his keyboard (er, touchscreen). There are inevitable moments in any renovation when something goes wrong. With our kitchen, we had a gas pipe put in the wrong place, a window broken, and an electrician's assistant who drilled through our new cabinets! Stuff happens. As clients, we send emails expression out concerns. Paul intuitively seems to know when to respond to the emails and when to call. With the drilled-through cabinets, Barbara sent a flamer and Paul instantly called to talk her down off the ledge. Emails don't work in situations like this. You need a human voice – or presence. Paul insists that we meet in person on a semi-regular basis, particularly if other key players like our cabinet makers are included. At the messiest part of the process, Paul showed up one Saturday afternoon unannounced. He wanted to know how we were feeling about things. Yes, our house was reassuring. The real message of that in-person meeting wasn't information it was his support.

Have a process – Paul is a terrific planner. His quotes are thorough. His contract provides clear and fair dispute settlement mechanisms. His project plan is detailed and realistic. he tracks the project against the schedule. He also provides budget updates to report on the bills related to the individual phases of the project. All of these mechanisms provide confidence. As clients, we know where we were going and where we stand against the plan. His process is a form of macro-communications that demonstrates his experience and overall shape of the project. It helps us to ensure we don't get lost in the petty details. Another impressive element is Paul's realism. His project schedule for our kitchen initially seemed to be a bit lengthy, but he knew better than we did. Down days and delays are inevitable, but they can be planned for,

Never be defensive – As mentioned, stuff happens. There are just too many people and pieces in motion to control them all. Accusations and recriminations are a predictable part of the renovation process. Clients often feel aggrieved – we respond with shock and passion to any little mishap – and have a natural propensity to be indignant. If you are on the other side of the equation, you need to be philosophical or situations can easily escalate. Paul is always pre-emptive with communicating in a "crisis" and he is never defensive. His first impulse is to take responsibility if one of his sub-contractors screws up. It is just what he does. When our beautiful new cabinet was drilled by the electrician's assistant, he immediately offered to pay – sight unseen. He doesn't grandstand or blame the team member. We know he is going to do the right thing, which makes us far more reasonable people to deal with. When the window was broken he said, "don't worry, these things happen, and it's my job to fix them when they do."

Advise and listen – I tease Paul that he frequently responds to our suggestions with the phrase "we can certainly do that, although…" he has a few other suggestions. Politely he listened to our crazy ideas and then gently suggests solutions based on his experience. What's neat about the process is that even when he is taking us in a different direction he attempts to understand the issues we are trying to solve. He picks up on clues about our design aesthetic, and the solutions he provides incorporate our language and our preferences, even though the ideas frequently his own. There are a lot of contractors who endlessly recycle their off-the-shelf design tropes, but few who actually look at the neighbourhood and listen to the clients. His suggestions reflect his experience but are creative solutions to our particular set of circumstances. It's a nice partnership.

If I were to sum it up, the formula for brilliant business communications is to marry responsiveness and proactive process with intuition and experience. I'm still practicing.
Malcolm D Burrows is a member of GPIC's Editorial Advisory Board and a Friend of CAGP ACPDP. Head, Philanthropic Advisory Services at Scotia Private Client Group.
Want to know more about process and what to expect?