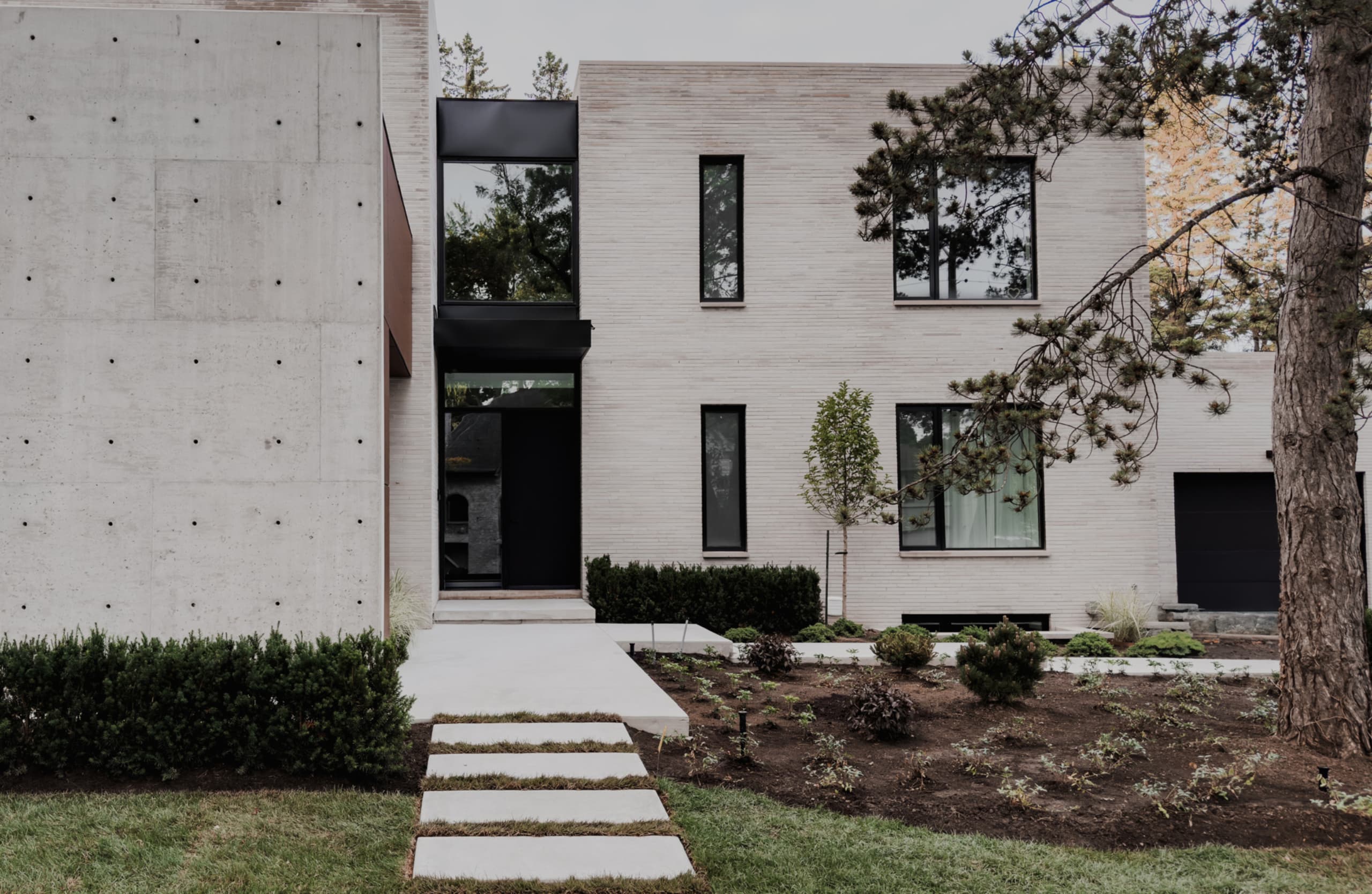 A nearly new 3,000 sq.ft. rebuild where just foundations and one or two walls remain. Starting with an existing two-storey house, substantially demolishing and the basement lowered, increasing the footprint per floor to 1,400 sq.ft.
Wondering how much your home renovation project will cost? Searching online and talking to friends, family, and experts can be confusing. Accurate cost estimates can only be determined by assessing your property, understanding your needs, and running numbers with a professional.
You can use our price guide to get an idea of costs before investing in professional consulting, design, and estimating services.
Keep in mind these costs don't include taxes or rebates. Contact us today to schedule a call with one of our experienced renovation consultants.
Drag images to explore + click to expand
Design & Project Management
Measure
Measure and document existing home.
Prepare Plans
Prepare floor plans and elevations of existing house and site plan as required for space planning.
Define Scope
Consult with architectural designer to define project scope and feature requirements.
Prepare Concepts
Conceptual plans with required revisions.
Permit Drawings
Detailed permit drawing package with necessary engineering.
Prepare Finishes
Detailed bathroom and kitchen cabinet drawings and finishes selections sheet, and provide finishes assistance from interior designer.
Engineer Review
Prepare HVAC heat loss calculations and heating system design drawings by heating engineer.
Electrical Plans
Electrical and lighting plan for ground and second floors.
Obtain Permits
Obtain permits.
Project Management
Project management planning, oversight and supervision of construction.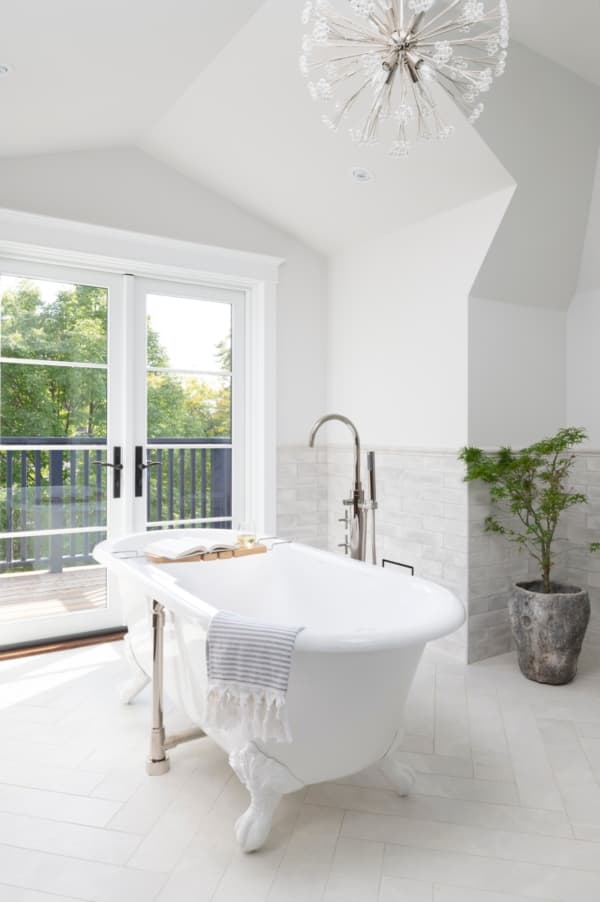 Freestanding tub
Construction Scope
1.

Demolish and dispose of existing building, potentially leaving only existing foundations and a major exterior wall standing.

2.

Provide excavation, foundations and underpinning work to lower existing basement floor and expand footprint of house to approximately 1,400 sq.ft.

3.

Framing for new structure.

5.

New windows and exterior doors as required.

6.

Mixture of brick and stucco exterior cladding and required aluminum soffit, fascia, eavestroughs and downspouts for new home.

7.

Basic decorative front porch with overhang and concrete steps, and metal handrails.

8.

All new hvac equipment and new ductwork as required.

9.

Plumbing for kitchen including good quality sink and faucet.

10.

Plumbing for 3.5 bathrooms including good quality fixtures.

11.

New wiring and lighting throughout.

12.

Code-compliant insulation throughout.

13.

Drywall at walls and ceiling throughout.

14.

Flooring and tile work throughout.

15.

New oak staircases and wood guardrail and handrails throughout.

16.

Provide solid paint-grade interior doors with hardware, paint-grade jamb extensions at windows, paint-grade door jambs, paint-grade casings and baseboards throughout.

17.

Custom kitchen cabinets and solid surface countertops.

18.

Closet interiors for bedrooms and front hall closet.

19.

Priming and painting (2 finish coats) throughout.

20.

Shower glass and bathroom accessories.
Gas fireplace and decorative surround
$14,000 -> $35,000
Gas fireplace and decorative surround
$30,000 -> $50,000
Rear deck work
The above cost range figures include the costs of trade contractors, labour, materials, additional design, permits, project management and GC fees where applicable but do not include HST
The above cost range figures include the costs of trade contractors, labour, materials, additional design, permits, project management and GC fees where applicable but do not include HST
Discover more
Toronto home price guides