An 1,100 sq.ft. three bedroom, two bathroom laneway house with third-floor extension.
Wondering how much your home renovation project will cost? Searching online and talking to friends, family, and experts can be confusing. Accurate cost estimates can only be determined by assessing your property, understanding your needs, and running numbers with a professional.
You can use our price guide to get an idea of costs before investing in professional consulting, design, and estimating services.
Keep in mind these costs don't include taxes or rebates. Contact us today to schedule a call with one of our experienced renovation consultants.
Drag images to explore + click to expand
Design & Project Management
Measure
Measure and document existing 1,800 sq.ft. home.
Prepare Plans
Prepare floor plans and elevations of existing house and site plan as required for space planning.
Define Scope
Consult with architectural designer to define project scope and feature requirements.
Prepare Concepts
Conceptual plans with required revisions.
Permit Drawings
Detailed permit drawing package with necessary engineering
Prepare Finishes
Detailed cabinet drawings and finishes selections sheet, and provide finishes assistance from interior designer.
Enginner Review
HVAC heat loss calculations and heating system design drawings by heating engineer.
Electrical Plans
Electrical and lighting plans
Obtain Permits
Obtain permits.
Project Management
Project management planning, oversight and supervision of construction.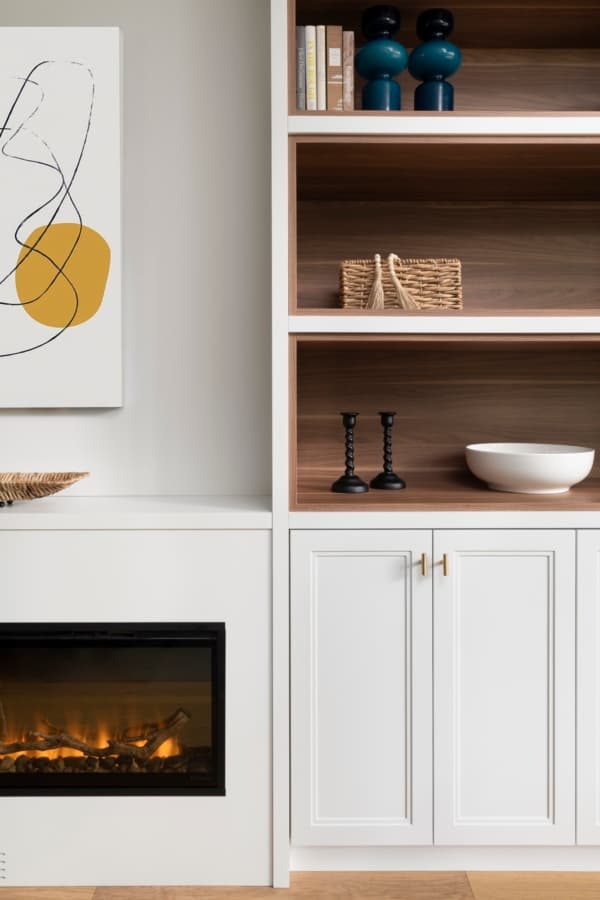 Hand-built cabinetry creates the perfect stage for your prized possessions
Construction Scope
1.

Provide excavation, footings and foundations and provide trench to existing home for sewer, water and electrical connections to existing services.

2.

Framing for new structure.

3.

Windows and exterior doors as required.

4.

Combined stucco/siding exterior with necessary aluminum soffits, fascias and eavestroughs.

6.

Plumbing for new kitchen and 2 washrooms, and laundry, with good quality fixtures.

7.

Provide a whole new HVAC system for heating and cooling for laneway house.

8.

Electrical for laneway house as required.

9.

Code compliant insulation.

10.

Drywall at walls and ceiling throughout.

11.

Flooring and tile work throughout as required.

12.

Custom kitchen and solid surface countertops.

13.

Standard closet interiors.

14.

New staircase and wood guardrails.

15.

Provide 12 solid core paint grade interior doors with good quality hardware.

16.

Paintgrade jamb extensions and casings as required at windows and doors and paintgrade baseboards throughout.

17.

Priming and painting (2 finish coats) throughout.

18.

Shower glass and miscellaneous bathroom accessories.
Discover more
Toronto home price guides