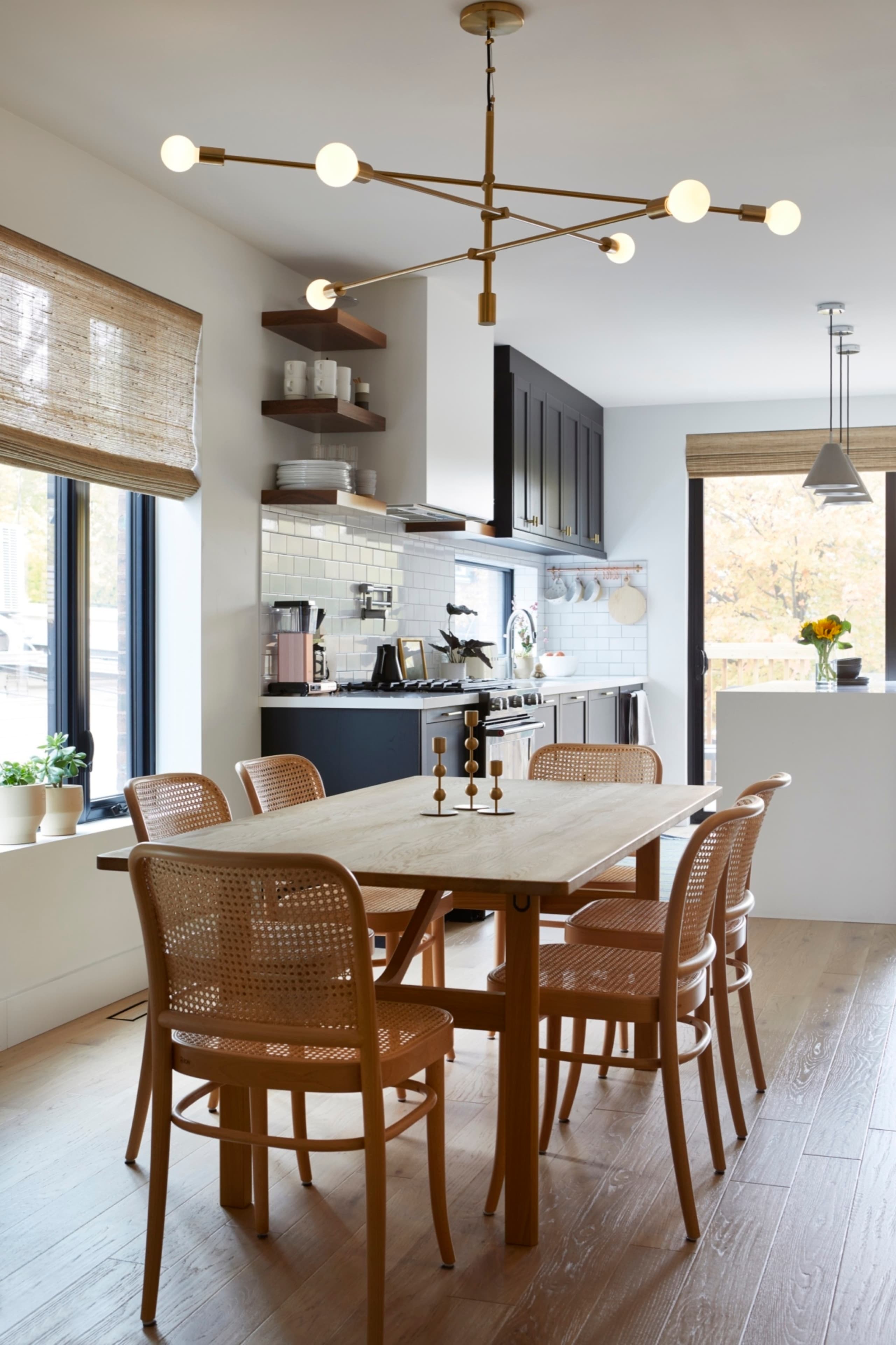 A stunning 'full gut' renovation on a 2,200 sq.ft. two storey, 3.5 bath house, including finishing of a 600 sq.ft. basement.
Wondering how much your home renovation project will cost? Searching online and talking to friends, family, and experts can be confusing. Accurate cost estimates can only be determined by assessing your property, understanding your needs, and running numbers with a professional.
You can use our price guide to get an idea of costs before investing in professional consulting, design, and estimating services.
Keep in mind these costs don't include taxes or rebates. Contact us today to schedule a call with one of our experienced renovation consultants.
Drag images to explore + click to expand
Design & Project Management
Measure
Measure and document existing 2,200 sq.ft. home.
Prepare Plans
Prepare floor plans and elevations of existing house and site plan as required for space planning.
Define Scope
Consult with architectural designer to define project scope and feature requirements.
Prepare Concepts
Conceptual plans with required revisions.
Permit Drawings
Detailed permit drawing package with necessary engineering for structural impact from removal of load bearing partitions and modifications to window/door openings.
Prepare Finishes
Detailed cabinet drawings and finishes selections sheet, and provide finishes assistance from interior designer.
Engineer Review
HVAC heat loss calculations and heating system design drawings by heating engineer.
Electrical Plans
Electrical and lighting plan for ground floor.
Obtain Permits
Obtain permits.
Project Management
Project management planning, oversight and supervision of construction.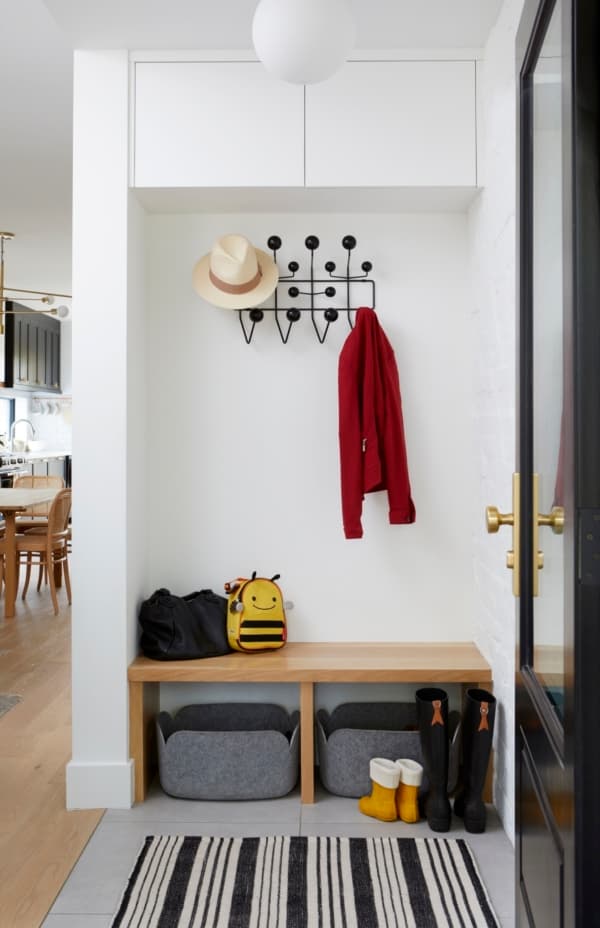 A functional entryway becomes a favourite corner in the house
Construction Scope
1.

Demolish and dispose of all finishes and partitions throughout basement, ground and 2nd floors, exposing perimeter solid masonry walls.

2.

Structural reinforcement of second floor floor joists and/or add beams(s) as required to allow partially open concept at ground floor and provide stud walls at perimeter walls to accommodate insulation.

3.

Modifications to rear wall of ground floor and provide new, large patio door system.

4.

New front door and replace windows throughout.

5.

Plumbing for new kitchen and 3. 5 washrooms, and basement laundry with good quality fixtures.

6.

Whole new HVAC system for heating and cooling for home.

7.

Provide 3" of closed cell foam insulation at perimeter walls at all levels. Provide R60 loose fill insulation at attic.

8.

Drywall at walls and ceiling throughout basement, ground and second floors.

9.

Flooring and tile work throughout as required.

10.

Custom kitchen and laundry cabinets and solid surface countertops.

11.

Standard closet interiors.
Additional Costs
Not included but potentially required or requested for this type of project.
Gas fireplace and decorative surround
$14,000 -> $35,000
Gas fireplace and decorative surround
Replace ground to second floor stairs and guardrails
$15,000 -> $35,000
Replace ground to second floor stairs and guardrails
Add electrical and/or smart home AV electronics
$5,000 -> $35,000
Add electrical and/or smart home AV electronics
Add custom millwork/wall units
$8,000 -> $75,000
Add custom millwork/wall units
Underpinning basement and/or replacing basement concrete slab
$50,000 -> $100,000
Underpinning basement and/or replacing basement concrete slab
$18,000 -> $35,000
Replacement roof
Front porch or rear deck work
$10,000 -> $80,000
Front porch or rear deck work
Above cost range figures include the costs of trade contractors, labour, materials, additional design, permits, project management and GC fees where applicable, but do not include HST
Above cost range figures include the costs of trade contractors, labour, materials, additional design, permits, project management and GC fees where applicable, but do not include HST
Discover more
Toronto home price guides