Home Renovation
Price Guide
Toronto 2023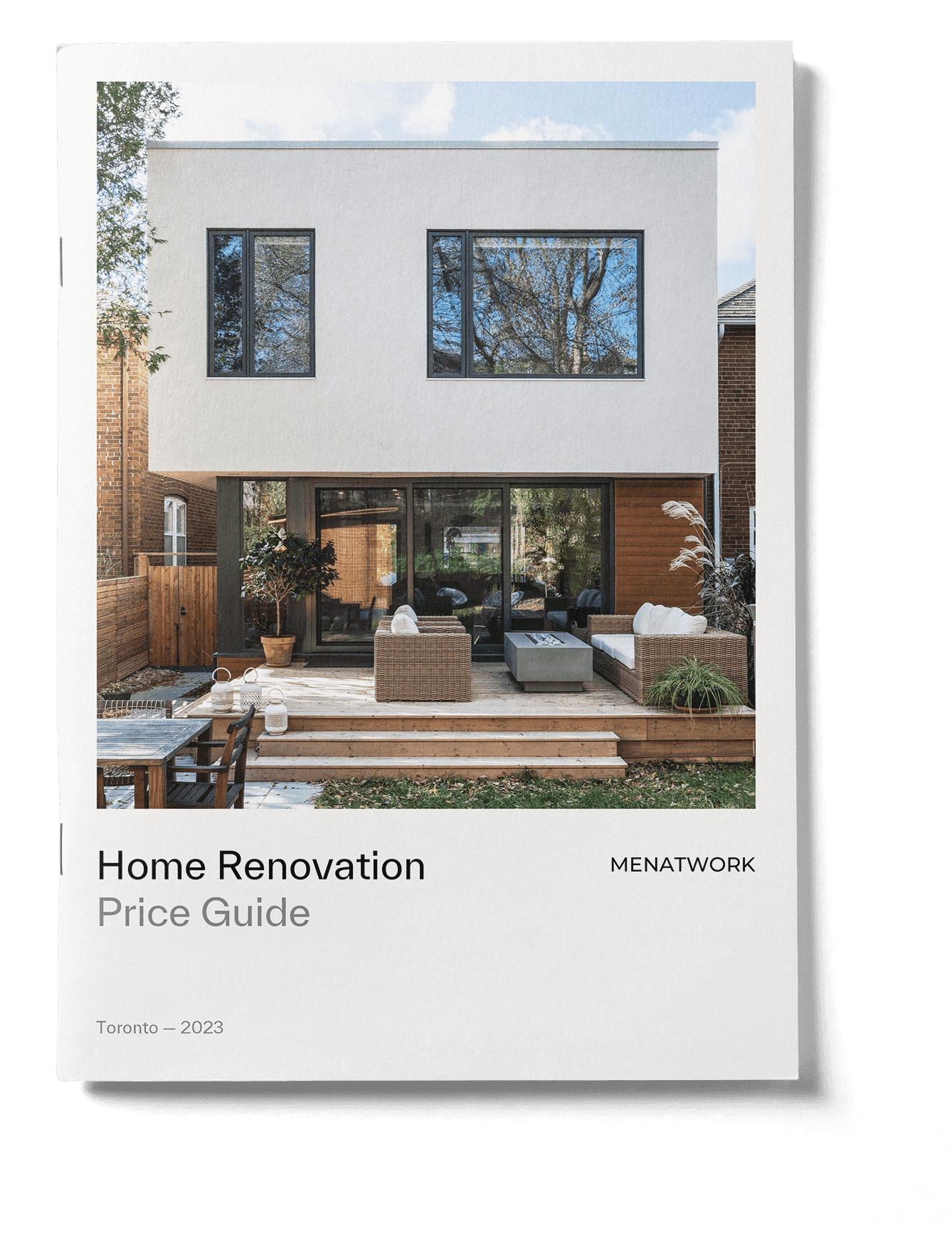 We've created this guide using a selection of case study scenarios to help give you some idea of what you should expect to pay for professionally designed and contracted home improvement projects in old Toronto homes in 2023.
Wondering how much your home renovation project will cost? Searching online and talking to friends, family, and experts can be confusing. Accurate cost estimates can only be determined by assessing your property, understanding your needs, and running numbers with a professional.
You can use our price guide to get an idea of costs before investing in professional consulting, design, and estimating services.
Keep in mind these costs don't include taxes or rebates. Contact us today to schedule a call with one of our experienced renovation consultants.
We are the Toronto home renovation experts!
We are MENATWORK and we've been renovating homes in Toronto for over 34 years. If you're thinking of remodeling, reach out to our team.
Get in touch
Discover our
Toronto home price guides